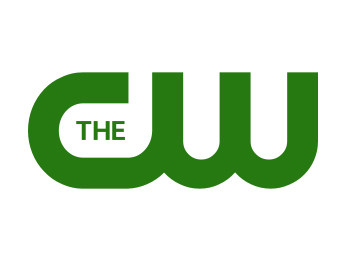 The CW has handed down some more early renewals — ordering a second season of Beauty and the Beast and a third season of Hart of Dixie.
In addition, they've picked up their first new series for next season — The Originals. The details are below:
THE CW ANNOUNCES ADDITIONAL EARLY PICKUPS FOR THE 2013-2014 SEASON

The CW Orders First New Series of Next Season with "The Originals"

"Beauty And The Beast" and "Hart of Dixie" Picked Up For Next Season

April 26, 2013 (Burbank, California) – The CW Network has given early pickups to three additional dramas for next season, including the first new series order of the season with THE ORIGINALS, the highly anticipated spin-off of The Vampire Diaries, which was introduced during last night's episode. The network also gave advance orders for the second season of BEAUTY AND THE BEAST andthe third season of HART OF DIXIE. The pickups were announced today by Mark Pedowitz, President, The CW.

"As soon as we saw last night's episode of 'The Vampire Diaries,' we knew we wanted more of 'The Originals' – Julie Plec and Kevin Williamson have done a fantastic job with 'The Vampire Diaries,' which is as fast-paced and well-written as ever, and Julie has created an equally compelling world for 'The Originals,'" said Pedowitz. "We're also very excited to bring back 'Beauty And The Beast' and 'Hart of Dixie' for next season – both series continue to be creatively strong and compelling, and their fans are incredibly passionate. I'm very happy to have all three series on the schedule for next season."

BEAUTY AND THE BEAST, starring Kristin Kreuk and Jay Ryan,was this year's People's Choice Award winner for Favorite New Drama, and HART OF DIXIE, starring Rachel Bilson,is one of The CW's top performers on digital platforms, behind only THE VAMPIRE DIARIES.

All three of these series see big lifts in Live+7 Day delayed viewing versus Live + Same Day, with THE VAMPIRE DIARIES jumping 52% increase among adults 18-34 and a 56% gain among women 18-34 once all time-shifted viewing is included. HART OF DIXIE averages a 53% increase among adults 18-34 and a 61% gain among women 18-34, and BEAUTY AND THE BEAST seeing a 43% jump in adults 18-34 and a 45% bump in women 18-34 from the overnight Live+SD to Live+7.

The CW has already given advance orders to ARROW, THE VAMPIRE DIARIES and SUPERNATURAL for next season.
What do you think? Are you glad to hear that these two shows have been renewed? Will you check out The Originals?