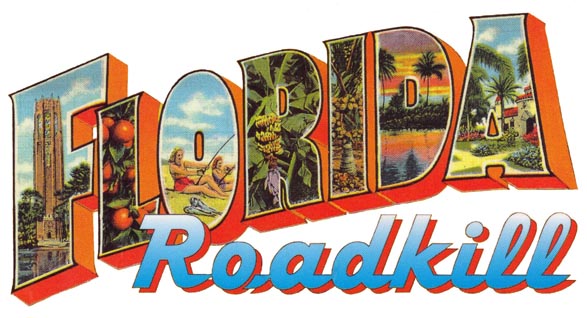 Roadkill may be coming to TV. According to Deadline, Sonar Entertainment is trying to develop Tim Dorsey's book Florida Roadkill as a show.
The book is the first in a series that centers on Serge Storms, a middle-aged, charismatic vigilante based in Tampa.
Evan Endicott and Josh Stoddard, creators of the cancelled Amazon comedy Betas, are slated to adapt Dorsey's original material. They are currently writers for the upcoming MTV fantasy series, The Shannara Chronicles.
Florida Roadkill was first published in 1999, and since, Dorsey has gone on to publish more than dozen books in the Serge Storms series.
What do you think? Have you read any of Dorsey's Serge Storms books? Would you watch the series?