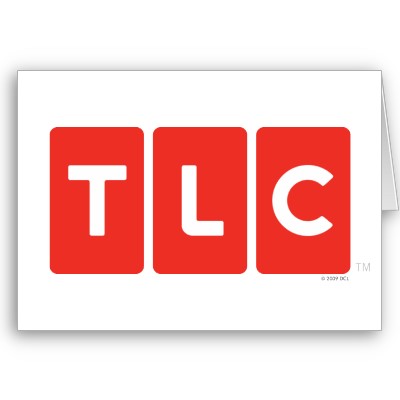 TLC has announced the fourth season debut of their unscripted program, My Strange Addiction. The eight new episodes will start airing on Wednesday, February 13th. The first season had 12 episodes while subsequent seasons have also just had eight installments.
Here's the press release:
TLC'S HIT SERIES "MY STRANGE ADDICTION" BREWS A FOURTH SEASON OF NEVER-BEFORE-SEEN DEPENDENCIES, STARTING WITH COFFEE ENEMAS

–Series premieres Wednesday, February 13 at 10 PM ET/PT —

(New York, NY) – TLC steps back into the world of the bizarre and unfamiliar with the premiere of MY STRANGE ADDICTION on Wednesday, February 13 at 10 PM ET/PT. Pulling back the curtain to peculiar lifestyles and addictions, the series' fourth season will continue to explore a range of shocking behaviors, their origins and potential life-saving cures through eight half-hour episodes.

In the premiere, viewers will be introduced to Mike and Trina, a couple addicted to coffee enemas. Despite warnings from gastroenterologists, Mike and Trina rely heavily on this daily fix of caffeine, spending hours in the bathroom to achieve the clean sensation and energy they constantly crave.

We will also meet Lisa, a middle-aged woman from Detroit, who is addicted to eating cat fur. Lisa, who claims that chewing and swallowing the hair is comfortable and relaxing, will go to the source itself, grooming the cat with her own tongue as if she were its mother.

Other featured addictions this season: a young woman addicted to eating deodorant, a man who maintains intimate relationships with pool toy inflatables, a young mother addicted to butt injections, a woman addicted to bee stings, and a woman so addicted to vapor rub that she goes through more than 30 jars, inhalers and patches every week. The season culminates with a woman addicted to drinking blood.

MY STRANGE ADDICTION is produced for TLC by 20 West Productions.

About TLC

TLC is a global brand that celebrates extraordinary people and relatable life moments through innovative nonfiction programming. A top 10 cable network in key female demos, TLC has built successful consumer brands around series including Cake Boss, and has transformed Fridays into "BrideDay" with a lineup of wedding-themed programming anchored by the Say Yes To The Dress franchise. In 2012, TLC had 28 series averaging 1 million P2+ viewers or more, including four series that averaged 2 million P2+ viewers or more: Here Comes Honey Boo Boo, Breaking Amish, Long Island Medium, and Sister Wives.

TLC is available in more than 99 million homes in the US and more than 227 millionhouseholds in nearly 150 markets internationally. A destination online, TLC.com offers in-depth fan sites, exclusive video content, and original editorial covering style, home, food, and more. Fans can also interact with TLC via On Demand services, on mobile platforms, and through social media such as Facebook or @TLC on Twitter. TLC is part of Discovery Communications (NASDAQ: DISCA,DISCB, DISCK), the world's number one nonfiction media company reaching more than 1.5 billion cumulative subscribers in 209 countries and territories.
What do you think? Will you be tuning in for the new season?