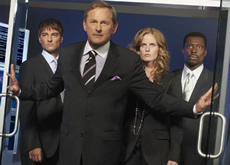 FOX pulls another new show from the airwaves but two dramas on other networks are given the thumbs up. Which ones? Tune in to find out!
Podcast: Play in new window | Download | Embed
To receive future podcasts automatically, be sure to subscribe using this RSS feed or click here to subscribe via iTunes.