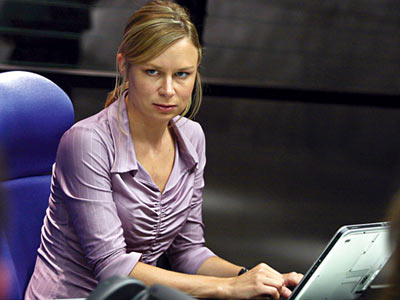 It wouldn't be 24 without Jack Bauer and what would Jack do without his dour ally, CTU systems analyst Chloe O'Brien? Fans won't have to find out. Mary Lynn Rajskub has signed on to reprise her popular role in the upcoming show revival.
With 12 new episodes, 24: Live Another Day will debut next May on FOX. Kiefer Sutherland has signed to play Jack and and Howard Gordon is returning to executive produce.
"I am thrilled to be working with Howard and the writers again — and, of course, Kiefer!," said Rajskub in a statement. "There's a lot more room to grow in my character… I'm going to start sharpening my computer skills now!"
Rajskub joined 24 in its third season and played Chloe until the show ended in May 2010.
What do you think? Are you glad to hear Rajskub is returning? Who else would you like to see come back?