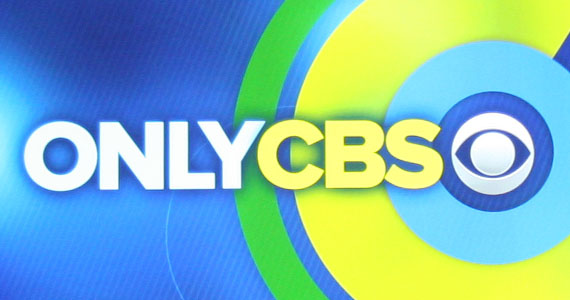 In addition to reminding us that the last episode of How I Met Your Mother will air on March 31st, CBS has announced the airdates for the season finales of 2 Broke Girls, The Amazing Race, The Big Bang Theory, Blue Bloods, The Crazy Ones, Criminal Minds, CSI, Elementary, The Good Wife, Hawaii Five-0, Intelligence, The Mentalist, Mike & Molly, The Millers, Mom, NCIS, NCIS: Los Angeles, Person of Interest, Survivor, and Two and a Half Men.
The network has already renewed most of these shows. Only the fates of The Crazy Ones, Intelligence, and The Mentalist are up in the air and their prospects don't look good.
Here are the dates:
CBS ANNOUNCES SEASON FINALE AIRDATES

"How I Met Your Mother" Concludes With a One-Hour Series Finale on Monday, March 31

"Survivor" Wraps on Wednesday, May 21 with a Two-Hour Finale, Followed by the Reunion Special

Season Finale for Television's Most-Watched Series, "NCIS," on Tuesday, May 13; Television's #1 Comedy, "The Big Bang Theory," Finishes Season Thursday, May 15

CBS today announced season finale airdates that will include a one-hour series finale for HOW I MET YOUR MOTHER, the one-hour season finale for THE CRAZY ONES and a two-hour finale for SURVIVOR, followed by the reunion special.

The following are season finale airdates for CBS series:

Monday, March 31
8:00-9:00 PM HOW I MET YOUR MOTHER (One-hour series finale)
10:00-11:00 PM INTELLIGENCE

Monday, April 14
9:30-10:00 PM MOM

Thursday, April 17
9:01-10:01 PM THE CRAZY ONES (One-hour season finale)

Monday, May 5
8:00-8:30 PM 2 BROKE GIRLS

Wednesday, May 7
10:00-11:00 PM CSI: CRIME SCENE INVESTIGATION

Thursday, May 8
9:01-9:31 PM TWO AND A HALF MEN

Friday, May 9
9:00-10:00 PM HAWAII FIVE-0
10:00-11:00 PM BLUE BLOODS

Tuesday, May 13
8:00-9:00 PM NCIS
9:00-10:01 PM NCIS: LOS ANGELES
10:01-11:00 PM PERSON OF INTEREST

Wednesday, May 14
9:00-10:00 PM CRIMINAL MINDS

Thursday, May 15
8:00-8:31 PM THE BIG BANG THEORY
8:31-9:01 PM THE MILLERS
10:01-11:00 PM ELEMENTARY

Sunday, May 18
8:00-9:00 PM THE AMAZING RACE
9:00-10:00 PM THE GOOD WIFE
10:00-11:00 PM THE MENTALIST

Monday, May 19
9:00-9:30 PM MIKE & MOLLY

Wednesday, May 21
8:00-10:00 PM SURVIVOR (Two-hour season finale)
10:00-11:00 PM SURVIVOR REUNION SPECIAL
What do you think? Which of these finales do you plan on watching?