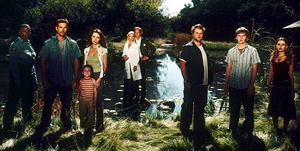 ABC's Invasion series ran for only 22 episodes before being cancelled right in the middle of the show's exciting storyline.
Viewers who were looking forward to learning more about the aliens and the characters' fates were sadly disappointed.

---
To: ABC, Shaun Cassidy Productions, and Warner Bros. Television
We, the undersigned, are devoted followers of the TV series Invasion. We are very upset that the series was cancelled after just one season, leaving the story unfinished. Based on the fans' ongoing devotion and support, we believe the series deserves another chance.
At the very least, we ask that you finish the story through a direct-to-DVD or TV movie. We are convinced that there is still a great market for this show and will support it in any way we can.
Thank you for your consideration.

Country: US
2018-05-26 16:26:16
I still hoping for 2nd season; please bring it back
Country: USA
2018-04-01 21:07:25
"Invasion," was a great show! Bring on Season 2, Please!
Country: United States
2017-08-21 06:20:38
I bought the DVD for Season one of Invasion but I would love to see it come back on TV with Season 2 and beyond OR as a semi-original or original continuing series on Netflix with as many of the original cast as possible. I enjoyed this show on so many levels (mystery, thriller, family dynamics, sci-fi, etc). I felt that of all the body-snatching invasion stories (which are my favorite type) this one was unique in that the characters became human/alien hybrids both mentally and physically. Their bodies looked the same but had certain new capabilities and instincts. There was internal conflict in their minds as they began to sense changes in thinking and feeling.
Country: Canada
2017-07-21 01:11:30
I'm still watching the series on DVD. Please finish it.
Country: England
2017-06-24 06:56:21
Please, please bring Invasion back....
Country: south africa
2017-03-19 10:44:52
Please bring it back... I really am hooked on this .don't give up this series is awesome really hope that another season returns ...
Country: Canada
2017-02-19 14:23:33
Please continue the show invasion or continue it it is one show that keeps you wanting to watch the next one again and again.
Country: United States
2017-02-05 08:08:00
That was not a cool ending! PLEASE PLEASE bring it back!! Or a movie at least to finish! I love this show so much!!
Country: United Kingdom
2017-01-20 19:46:57
Please bring invasion back the story needs to be finished strange I came across this as my partner and I have just watch the full series again it's so good I can't understand why it was cancelled
Country: USA
2016-11-02 21:45:25
I would love to see a another season or a descent ending for such a wonderful scifi adventure.
Country: United States
2016-10-14 15:20:25
Please we need an ending. My family and I have watched Season 1 several times. We really need some kind of closure. Or either bring the show back, we will watch it AGAIN.
Country: england
2016-10-04 12:26:16
Yep bring it back. Would totally watch
Country: United States
2016-09-25 13:06:24
I love this tv show.. I have purchased the dvd first season and watch it back to back.. Please bring this show back. It is so unfair to leave us hanging.. Did Larkin die? was she and her baby saved by the aliens? Did Dave and the teacher hook up?????
Country: England
2016-09-07 09:44:40
great show would love it to continue even tho it is 10 years later
Country: USA
2016-09-05 07:01:12
And here I thought no one would've been interested in the show for a few years. 🙂 ABC, you continually cancel great shows. Why not do a mini-series wrapping this one up?
Country: America
2016-09-01 09:02:41
Need to finish the story. It's a great show. Pretty bummed out. Get it together man
Country: United Kingdom
2016-08-30 16:20:38
i just finished the series, my mum had bought the series on DVD, i thought id give it a watch and have now(just 5 mins after finishing) been searching for the next season to then find there isnt one ! I NEED THIS IN MY LIFE, I GOT NO TIME FOR CLIFF HANGERS MAN ! if it isnt to late plase bring this back.
Country: United States
2016-08-16 14:14:55
We love invasion we need it back
Country: United States
2016-07-06 20:38:29
Please please please give us more!!! Please?
Country: Canada
2016-06-06 06:19:56
Aww Man, I bought the first season recently, watched it all and loved it! Only to find out when I googled for season two, that there isn't even a season two!! What the hell?? Lol I wanna know what happens !,
Country: United States of America
2016-05-25 22:00:42
2006 wasn't ready for a show like that, since then shows like the walking dead have paved the way for shows like this to come back. I remember watching this as a teenager wishing to see everything after the hurricane. It's 2016 10 solid years after and there are still people out there who wish to watch this. Why not put the episodes back and see how it does.
Country: us
2016-05-19 00:22:35
Someone needs to consider viewers wants. Bring it back
Country: New Zealand
2016-05-04 05:53:28
Great series and would live to know the ending. Regards, David
Country: United States
2016-04-27 23:22:24
Please bring it back!
Country: United Kingdom
2016-04-21 18:14:54
Loved this tv show, please bring it back!