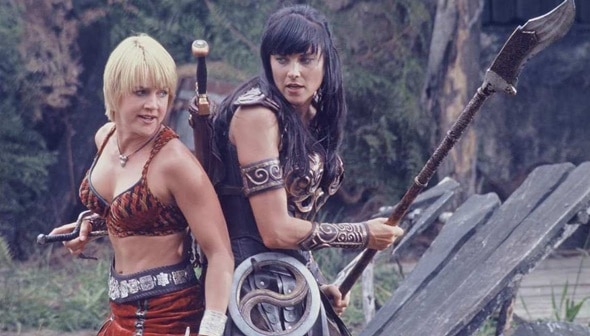 Xena is being rebooted by NBC, and there is one major change for the new series that has now been revealed. The reboot will have an openly gay Xena.
During the original series, her sexuality was only teased and hinted at. Many fans discussed the possibility of a relationship between Xena and Gabrielle.
According to TV Guide, the man behind the reboot is planning to develop the relationship between Xena and Gabrielle in the reboot. During a Tumblr Q&A, Javier Grillo-Marxuach spoke about his plans. He said:
"Xena will be a very different show made for very different reasons. there is no reason to bring back Xena if it is not there for the purpose of fully exploring a relationship that could only be shown sub-textually in first-run syndication in the 1990s. it will also express my view of the world – which is only further informed by what is happening right now – and is not too difficult to know what that is if you do some digging."
Were you a fan of the original Xena: Warrior Princess? Are you surprised by the new direction of the reboot? Tell us what you think.