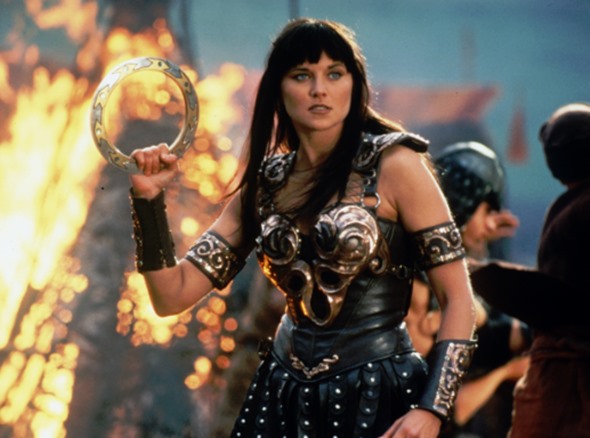 Xena: Warrior Princess premiered 20 years ago, and the series is remembered fondly by both fans and those involved with the series.
Xena began as a villain on Hercules, but the fan response to her character was so great that a new series was created for her. The series followed her road to redemption. She was a mortal that stood up to the Gods of that time.
Steven Sears spoke about the series with Blastr.
"We wanted to be our own series within that universe, so we did have a lot of discussions about what the series was going to be about. Hercules himself was half god, half mortal. We had a discussion about 'Well, where's the source of Xena's power come from?' And we pretty much decided — I say pretty much because we always had minor disagreements — that her being mortal made her unique and that this series was going to be the series about when the mortals finally stood up to the gods and said, 'We're not going to be your toys anymore. We're not going to be your plaything.' So that was what Xena was going to be. Of course, we had to create a backstory with her, and that evolved as the season went on."
With talk of a reboot in the works, fans have been very vocal about the potential return of the series to television. The cast has also spoken out about the series. Lucy Lawless teased the reboot at a recent premiere.
Renee O'Connor, the actress behind Gabrielle, spoke about the continued popularity of the series 20 years later.
"I really knew that it was developing enough of a fanbase that we would probably keep going for awhile. I never had an idea the longevity of the impact it would have at the time. I never would have dreamed that 20 years later that people would have any inclination to still follow the show. I also love now where we have opportunities to meet people who are just watching it for the first time and they're enjoying it as if they watched it on the first run. I love that timeless quality that the show offers."
Were you a fan of Xena: Warrior Princess? Will you watch the reboot if it makes it to television? Tell us what you think.