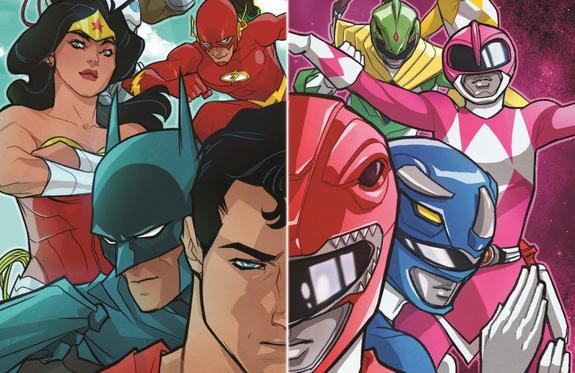 DC is ready to meet the Power Rangers. A new comic series will see the two groups meet each other. How will the two worlds collide?
The Los Angeles Times revealed that "the two teams will meet when a breach of the Power Rangers' command center damages the teleporters, causing Zack to be flung into an alternate universe full of costumed superheroes. The rest of the Rangers have to figure out how to get to Zack and save him from Batman."
There is a six issue comic series planned, and the first issue will debut in January 2017.
Hank Kanalz, DC Entertainment's senior vice president of editorial strategy and administration, said the following about the comic series in a news release:
"DC and Boom! Studios teaming up on this crossover is a dream come true for fans of Saban's Mighty Morphin Power Rangers and the Justice League. Stories like this are a great way to have that 'what if' itch scratched, combining favorite characters from different publishers in epic adventures."
Are you excited to see the world of DC meet the Power Rangers? Tell us what you think.