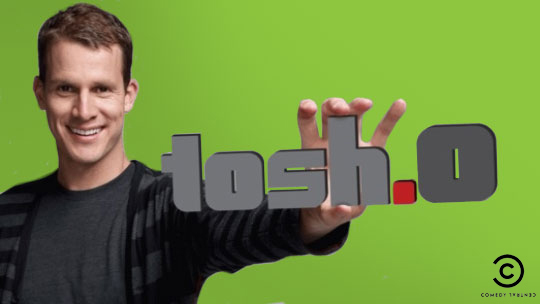 Tosh.0 will be back. Today, Comedy Central announced they've renewed the series for a ninth season.
The network also renewed several other series today, including Review and Drunk History.
Hosted by comedian Daniel Tosh, Tosh.0 provides funny commentary about viral videos and Internet culture. The series is currently in the middle of its eighth season.
Read more details below:
"Tosh.0" – renewed for a ninth season, "0" features razor-sharp humor and biting commentary from comedian Daniel Tosh. Currently airing Tuesdays at 10:00 p.m., the weekly, topical series, which recently hit its 200th episode, delves into all aspects of the Internet from the absolutely absurd to the incredibly ingenious, with episodes featuring popular recurring segments like "Video Breakdown," "20 Seconds on the Clock," and the series' signature "Web Redemption," in which Tosh gives subjects of notorious viral videos a second chance to redeem themselves from the embarrassment with which they have become synonymous. "Tosh.0″ is executive produced by Daniel Tosh, Charlie Siskel and Christie Smith. Gary Mann is the Executive in Charge of Production for Comedy Central."
What do you think? Do you watch Tosh.0? Are you glad it's been renewed?