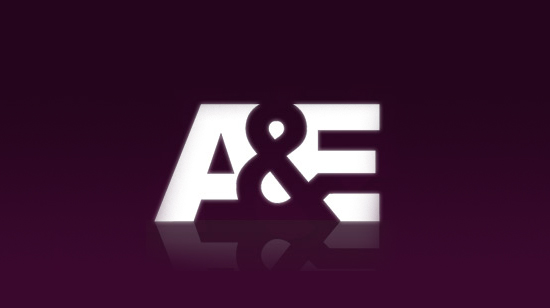 Get ready to dive into the law with Nancy Grace and Dan Abrams. The pair will debate legal cases in Grace vs Abrams, which will premiere in March.
A&E revealed more about this new series in a press release. Check that out below.
"Two of the country's best-known legal analysts – Nancy Grace and Dan Abrams – are joining forces to debate infamous crimes and legal cases in A&E Network's new original series, Grace vs. Abrams.  Produced by Lincoln Square Productions, the series will be shot in Times Square Studios before a live audience.  The premiere episode of "Grace vs. Abrams" will air on A&E on March 29 at 10pm ET/PT.

Known for their epic battles on their Good Morning America segments, Grace vs. Abrams will see the two attorneys break down cases, providing their unique legal perspectives and compelling and opposing points of on crimes and trials that captured the country's attention.  Each episode they will break down the case, feature key players from the cases as well as never-before-heard from players, both in-studio and by remote.  Exclusive clips and footage will also be incorporated into the series.  Select episodes of the series will take a deeper dive into topics covered in A&E series and specials.

"Nancy and Dan are smart, experienced attorneys with strong voices and equally strong opinions on legal matters," said Elaine Frontain Bryant.  "In Grace vs. Abrams, they will delve deeper into the stories and legal questions around infamous crimes and trials, providing viewers with a complete picture and explanation of the issues. And, of course, fighting over which of them is right!"

An outspoken advocate for victims' rights and one of television's most respected legal analysts, Nancy Grace was the powerful force behind CNN Headline News' top-rated Nancy Grace.  A former prosecutor with an unparalleled record of success, she has appeared on a number of TV shows dispensing her firebrand take on the modern justice system. She is a New York Times best-selling author of four books and the executive producer of an ongoing series of Hallmark Movies & Mysteries films based on the characters from her novels. In 2011, Grace was named one of the most impactful and powerful women in entertainment by Variety and The Hollywood Reporter. She launched a digital media venture aimed at fighting crime called Crime Online, and hosts a daily podcast.

Dan Abrams is the CEO and Founder of Abrams Media and the Chief Legal Analyst for ABC News. He is also host of A&E's hit series, Live PD.  Prior to joining ABC News, Abrams spent 15 years at NBC News in a variety of roles, including General Manager of MSNBC, where he presided over a period of unprecedented growth, with ratings and profits each increasing well over 50% during his tenure. A graduate of Columbia University Law School, Abrams has published articles in a number of newspapers and magazine.  In 2011, he published his first book, "Man Down: Proof Beyond A Reasonable Doubt

That Women Are Better Cops, Drivers, Gamblers, Spies, World Leaders, Beer Tasters, Hedge Fund Managers, and Just About Everything Else," which made The Washington Post bestseller list. Abrams is the founder of eight web properties including Mediaite, a news and media website; Runway Riot, a fashion site for women of all sizes; The Mary Sue, covering tech and geek culture, and Law & Crime Network, a collaboration with A+E Networks which produces live trial coverage.  The Abrams Media Network serves close to 15 million unique visitors per month.

Grace vs. Abrams is produced by Lincoln Square Productions.  Hilary Estey McLoughlin and Terence Noonan are Executive Producers for Lincoln Square Productions.  Elaine Frontain Bryant, Shelly Tatro, and Brad Abramson are Executive Producers for A&E."
Will you watch Grace vs. Abrams? Tell us what you think.