Love is in the air and on Netflix. Today, the streaming service released a new teaser trailer for their upcoming Judd Apatow comedy series, Love.
The series appropriately premieres during the week of Valentine's Day on February 19th.
Created by Paul Rust, Lesley Arfin, and Judd Apatow, Love "follows nice guy Gus (Rust) and brazen wild-child Mickey (Gillian Jacobs) as they navigate the exhilarations and humiliations of intimacy, commitment, love and other things they were hoping to avoid."
The comedy will feature 10 half-hour episodes.
See a new image and watch the teaser below: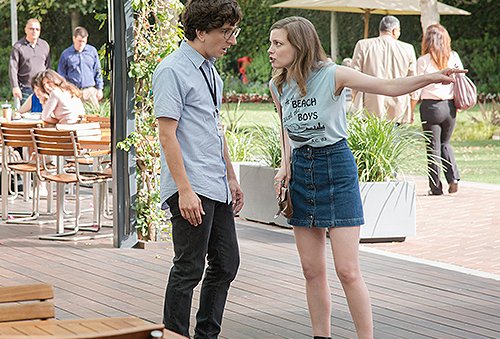 What do you think? Will you watch Love? Are you excited Apatow is returning to TV?