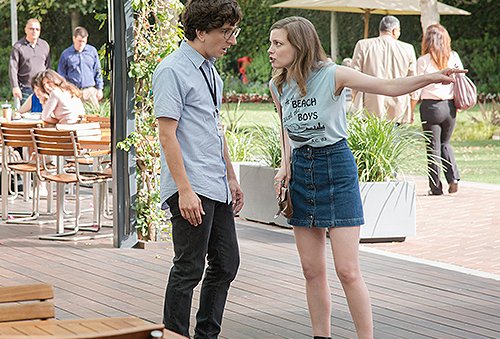 "I met this girl." Netflix has released two sneak peeks from Love, their upcoming series from Judd Apatow.
The comedy stars Paul Rust and Gillian Jacobs as a couple going through the ups and downs of modern romance.
The first clip introduces Gus (Rust), a hapless young man who's found himself unlucky in love. In the second clip, we meet Mickey (Jacobs), an impulsive young woman whose life seems to be spinning both out of control and towards nothing.
The series comes from Paul Rust, Lesley Arfin, and Judd Apatow. It premieres on Netflix on February 19th.
Watch the sneak peeks below:
What do you think? Are you a fan of Judd Apatow, Gillian Jacobs, or Paul Rust? Will you watch Love?