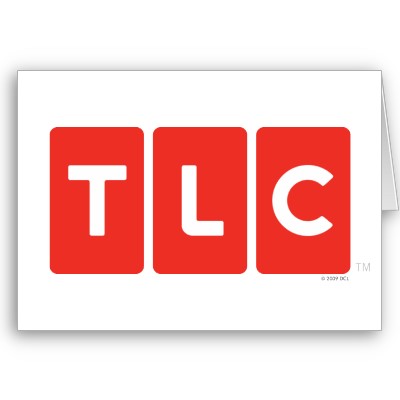 This spring, the new Single Dad Seeking… TV series premieres on TLC. This reality show focuses on single parents and their dating lives.
Single Dad Seeking… is the working title. It is produced by Bray Entertainment, for TLC.

Here's the press release from TLC parent-company, Discovery Communications:
It's Complicated for TLC's Single Dad Seeking…

New series comes this Spring to TLC about single parents and their dating lives


(Los Angeles, CA) – SINGLE DAD SEEKING…(working title) follows five single fathers working hard to raise their kids. As they strive to provide the ideal lives for their sons and daughters, they each feel that a critical piece of their family is missing. These dedicated dads are searching to find not only love in their lives, but also a woman willing to love their children. Enter five women, each without children of her own, seeking her happily ever after with a responsible, caring man. In addition to finding love, these women sincerely want to be mothers. None of them have found the opportunity–until now.

These single dads and women have dated via phone calls, video chat, text and email and think they've found a match. But none of these singles have met in person. Could they be a match made in heaven? Maybe… They are
now ready to take the next step, moving in together for a trial run to see if it is meant to be, kids and all! Yet dropping into an already existing family has its hurdles. Moms aren't made overnight and parenting isn't for everyone.

From awkward first meetings to steamy first dates, from adventures in babysitting to dealing with teen angst, these couples might feel they have gotten into more than they've bargained for. Building relationships is hard and takes a lot of work…but when kids are involved, these dads must find a way to strike the delicate balance between fatherhood and finding love.

The series will follow these single dads throughout their journeys:

Jason (from Indianapolis, Indiana)
Jason was born and raised in Indiana where he raises his two teenage daughters. He is a public defender with an edge who loves metal music, art and reading. Jason is looking for a connection with Sara, a video game tester, who is originally from Connecticut.

Jake (from Provo, Utah)
Jake was born and raised in Utah along with his 12 brothers and sisters. He has three children and works in construction. Jake is hoping to make it work with Ami, a high school science teacher from Fort Lee New Jersey.

Mike (from Orlando, Florida)
Mike was born and raised in New Jersey. He works as a roofer and resides in Orlando with his son Mikey. Mike is hoping that he will find that special someone in Valene. She is originally from New Jersey and has always wanted to have at least one child.

Paul (from Ovett, Mississippi)
Paul was born and raised in the South. He works in retail to support his four children. Paul is hopeful things will work out with Kallie. She was born and raised in North Carolina and is one of triplets.

John (Fishers, Indiana)
John was born and raised in Kentucky where his family still lives. He works as a mechanical engineer and loves motorcycles and weight lifting. He currently lives in Indiana with his son Elijah. John is hoping that Denise, a nurse and equally enthusiastic fitness fanatic, is the perfect match.

SINGLE DAD SEEKING…(wt) is produced by Bray Entertainment for TLC.

About TLC
Offering remarkably relatable real-life stories without judgment, TLC shares everyday heart, humor, hope, and human connection with programming genres that include fascinating families, heartwarming transformations, and life's milestone moments. In 2015, TLC was a top 10 cable network with women and over the past year had 25 series averaging 1 million P2+ viewers or more.

TLC is a global brand available in more than 93 million homes in the US and 312 million households in 189 markets internationally. A destination online, TLC.com offers in-depth fan sites and exclusive original video content. Fans can also interact with TLC through social media on Facebook, Instagram, Pinterest and @TLC on Twitter as well as On Demand services, YouTube and mobile platforms. TLC is part of Discovery Communications (NASDAQ: DISCA, DISCB, DISCK), the world's #1 pay-TV programmer reaching nearly 3 billion cumulative subscribers in 220 countries and territories.
What do you think? Do you like the sound of TLC's Single Dad Seeking… TV show? Does it sound like the sort of program you would like to watch?