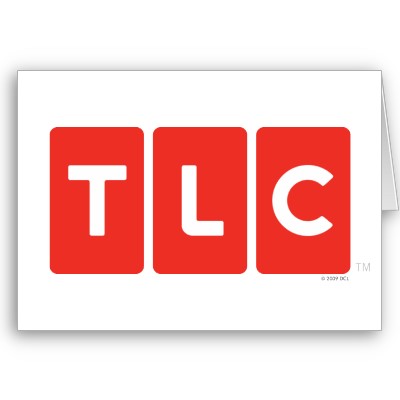 TLC has announced that their new reality series, Tattoo School, will launch on Thursday, May 24th, at 10pm.
The series follows prospective tattoo artists as they're put through a two-week intensive course on the art of tattooing. The're taught by Doctor Bill Pogue, an instructor with 38 years of experience.
It's unclear how many episodes have been commissioned at this point.
Here's the press release from TLC:
ARTIST HOPEFULS TO INK THEIR FUTURES ON TLC'S "TATTOO SCHOOL"

–Series premieres on Thursday, May 24 at 10:00 PM (ET/PT)-

(New York, NY) – From disabled veterans to high school dropouts, students from all walks of life will be featured in TLC's newest series TATTOO SCHOOL, premiering Thursday, May 24 at 10:00 PM ET/PT.

Based in Shreveport, LA, the renowned World's Only Tattoo School provides prospective tattoo artists with a once-in-a-lifetime, two-week intensive course on the art of tattooing. Instructed by Dr. Bill Pogue, who has over 38 years of teaching experience, the class includes an array of artists with different goals and expectations. Whether it is a career change, secret talent or desire to turn life around, Pogue's students will develop the necessary knowledge, skills and experience to break into the highly-competitive tattoo industry.

Over the two-week intensive course, students will be tested on three 'real world' challenges that mimic the situations they may find themselves in as a working tattoo artist. Each challenge will test a specific skill or technique that is required to become successful in the business. From sketching to inking human VIP clients, the students will be subjected to all aspects of tattoo artistry. Upon graduation, the student with the best final, original tattoo is gifted with a golden gun, which will last for their entire career.

TATTOO SCHOOL is produced for TLC by World of Wonder.

About TLC

TLC is a global brand that celebrates extraordinary people and relatable life moments through innovative nonfiction programming. A top 10 cable network in key female demos, TLC has built successful franchises around the Cake Boss and Say Yes to the Dress brands. In 2011, TLC had 28 series averaging 1.0 million P2+ viewers or more including Sister Wives, My Strange Addiction, Extreme Couponing, Toddlers & Tiaras, 19 Kids and Counting, What Not To Wear and Long Island Medium.

TLC is available in more than 99 million homes in the US and 228 million households in nearly 170 markets internationally. A destination online, TLC.com offers in-depth fan sites, exclusive video content, and original editorial covering style, home, food, and more. Fans can also interact with TLC via On Demand services, on mobile platforms, including an iPhone App, and through social media such as Facebook or @TLC on Twitter. TLC is part of Discovery Communications (NASDAQ: DISCA,DISCB, DISCK), the world's number one nonfiction media company reaching more than 1.5 billion cumulative subscribers in over 210 countries and territories.
What do you think? Are you looking forward to seeing this series?