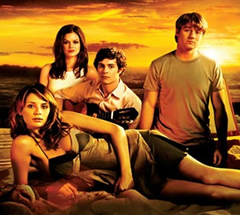 After weeks of viewer frustration, ABC finally makes an announcement about Day Break's seven unaired episodes. They were supposed to be made available online in December.
What happened? Will we ever see them? The O.C. has been cancelled by FOX. Many are hoping that the CW will pick it up for season five. Will the network answer fans' prayers? Stay tuned!
Podcast: Play in new window | Download | Embed
To receive future podcasts automatically, be sure to subscribe using this RSS feed or click here to subscribe via iTunes.