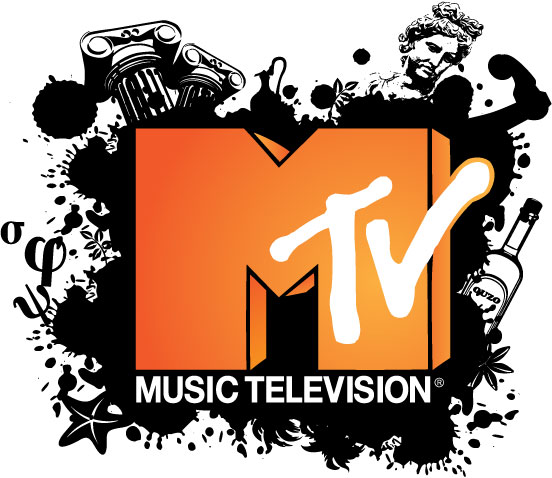 At its Upfront presentation, MTV announced it has ordered and placed in development a slew of new music, game, reality, and documentary TV shows and specials. New series and specials coming to TV include: Acting Out, The Almost Impossible Game Show, Stranded with a Million Bucks, Mark Burnett Music Competition, Untitled Zac Efron Documentary, and Wonderland.
TV show projects in development include: 305; Greatest Movie Show of All Time, This Week; It's The Real; Studio 24; and Year One.
Here is more on the shows MTV has ordered:
NEW SERIES AND SPECIALS

"Acting Out"

An outrageous comedy series in which the most irreverent established and up-and-coming comedians of today have their best stand-up routines acted out. We'll see hilarious reenactments of the best bits, bringing new life to your favorite moments from stand up history. Produced by A Smith & Co. Productions ("Hell's Kitchen," "American Ninja Warrior").

"The Almost Impossible Game Show"

A hilarious half-hour comedic game show in which contestants complete physical challenges ranging from the absurd to the outlandish to beat the game and win cash prizes. Riding tiny bikes over a mud pit, putting on oversized pants while running full-speed on a giant treadmill and grating a heaping block of cheese onto a plate of nachos by using a grater attached to their derrières are just a few of the outrageous challenges the contestants will face. "The Almost Impossible Game Show" is based on a popular UK format by the same name, produced by Endemol Shine UK company Initial for ITV2.

MTV is producing with Endemol Shine. Executive producers include Rob Smith and Georgie Hurford-Jones for Endemol Shine North America; Matt Odgers and Scott Teti for Left Hook Media.

"Stranded with a Million Bucks"

Ten cast members are stranded on an island with nothing but the clothes on their back and a million dollars in cash! Those who survive for 40 days will split that money as their prize. The catch? They can buy any supplies they want, but everything is crazy expensive – and comes out of their prize money. Tollbooth TV is producing. Kevin Lee is Executive Producer.

"Mark Burnett Music Competition"

Welcome to the recording studio, where talent is transformed and legends are discovered. At the intersection of music and business, this show gives hip hop's freshest talent a chance at every musician's dream: getting signed. Mark Burnett, the Executive Producer of SHARK TANK and THE VOICE, brings us the best of both worlds, with undiscovered artists performing in front of music's biggest moguls, each eager to sign the next breakout star. But forget the shiny floor stage — it's all happening in the recording studio in the first of its kind, organic music competition series that breaks all the rules. The yet-untitled series from executive producer Mark Burnett will be executive produced by Burnett and MGM Television with MGM also serving as international distributor.

"Untitled Zac Efron Documentary"

Host and executive producer Zac Efron explores how food has moved to the center of Millennial culture through his own unique lens as an actor, traveller, and food-lover. The project will look beyond the extravagant and obscure in food to explore the artistry, storytelling and journeys in what we eat, and the issues and experiences surrounding what we find on our plates. Executive Producers are Zac Efron, Michael Simkin, Jason Barrett, Brian Volk-Weiss, Cisco Henson and Edwin Zane. Comedy Dynamics and Ninjas Runnin' Wild are producing.

"Wonderland" (working title)

MTV is launching a new weekly show that re-imagines live music programming and delivers a smart, comedic take on pop culture at large. Co-developed with Comedy Central, Wonderland will bring together the best new music, ground-breaking live performances and young comedic talent under one roof in a highly curated and truly innovative multi-streamed viewing experience.

Located in the heart of Los Angeles, and set in a multi-roomed location, Wonderland does not take place in your typical TV studio but a real living, breathing space that has things happening in every room simultaneously. The weekly show will be a raw, fast-paced, unique hour of entertainment hosted by a group of opinionated tastemakers who live for music as musicians themselves and comedians. Live performances are the beating heart of every episode and this show will provide a platform for artists to experiment with the unexpected, express their creativity in new ways and deliver one-off performances that will become inked in the public consciousness.

Executive Produced by Done & Dusted with MTV.
In Development:
First up on the development front is 305 (working title), from executive producer and writer Sascha Penn. Director Jonathan Levine is executive producing with Pitbull. David Ortiz is co-executive producing. Little is known, so far about 305, except that it is a Miami-based drama.
Greatest Movie Show of All Time, This Week (working title) comes from Serious Business and Seven Bucks Productions. Executive producers are Dwayne Johnson, Alex Blagg, Jason Nadler, Jon Zimelis, Dany Garcia, Hiram Garcia, Brian Gewirtz, and co-creator Josh Horowitz, the MTV News movie correspondent. The weekly half-hour comedy/talk celebrates the latest movie news, trends, and rumors through interviews, sketches, and panel discussion.
A comedic half-hour, It's The Real is executive produced by stars Eric Rosenthal and Jeff Rosenthal, the Upper West Side Jewish hip hop duo, "It's The Real." Jeremy Miller and Dan Cohn (Entourage) are executive producing. John Legend, Mike Jackson and Thais Stiklorius (Underground) executive produced for Legend's Get Lifted. Legendary Television (Love, Colony) is executive producing.
MTV struck a deal with Scooter Braun Films to develop the Studio 24 TV series, in which a famous artist and mystery talent are paired to create a new song in 24 hours. The project hails Pandemo, Inc. and Scooter Braun Films. Executive producers are: Jonathan Slow, Scooter Braun, and Scott Mason. Studio 24 is based on a format by FTV Rights B.V.
Finally, MTV is also developing a new music documentary series, Year One, which will draw on its wealth of archival footage to explore the breakthrough year in a star's career.
In case you missed it MTV is reviving the MTV Unplugged TV show. Learn more.
The network has ordered three new scripted TV series. Check them out. It is also developing three more scripted TV shows. Get the details.
MTV has also ordered a handful of new docu-series. Read about them, here.
What do you think? How do you like the sound of MTV's new TV shows? Which new and developing series most interest you? Tell us.