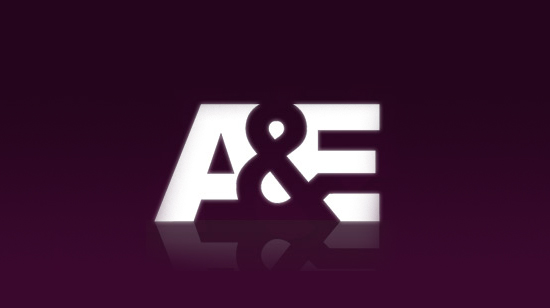 Undercover High is a new series coming soon, and it will show seven young adults posing as high school students at a Topeka, Kansas high school.
Find out more about this new A&E series in a press release. Check that out below.
"A&E Network is set to premiere Undercover High, a gripping new docuseries that follows seven young adults, ranging in age from 21 to 26, who embed themselves for a semester in Topeka, Kansas' Highland Park High School. The participants pose as typical students – attending classes, making friends and participating in school clubs and activities –to provide an inside look at what it's like to be a teenager today. Each with personal motivations driving them to help enact positive change, the participants, unaware of each other, arrive on campus where only the school administrators and select members of the community know their true identities and the reason for their semester-long stay. From bullying and the pervasiveness of social media to the struggle to excel in the classroom and navigate evolving social standards, participants discover the challenges and complexities, both new and familiar, facing today's teens. From Lucky 8 TV, Undercover High, is a look at life between the bells and in the halls. Twelve-episode series premieres October 10 at 10PM ET/PT on A&E.

Dr. Tiffany Anderson, Superintendent of Topeka Public Schools, was instrumental to the implementation of the project at Highland Park High School. "It is critical that we understand and support the success of public schools, where all students, regardless of privilege or ethnicity, can access an education," said Dr. Anderson. "A&E Network has served as a teaching and learning partner with Highland Park High School students and staff who voluntarily choose to participate in a project highlighting experiences in school and identifying issues impacting all youth. Undercover High empowers us to lead courageous conversations focused on improving outcomes, and support students who face various societal challenges providing a deeper understanding of their reality. As we examine ourselves on a national screen, we look forward to joining others as we listen, learn and engage in the dialogue about national issues facing today's youth."

Undercover High serves as an important addition to A&E's current line-up of honest, raw and boundary-pushing non-fiction programming," said Elaine Frontain Bryant, Executive Vice President and Head of Programming, A&E Network. "Our goal is that through this unparalleled access, viewers are transported back to high school to prompt important conversations about the issues our youth faces today. We are so grateful to the Topeka school officials, students and the parents for their continued support."

Digging into their past, participants bring to the program a variety of cultures and experiences. The young adults include a former bully, victims of bullying, a teen mom, a youth motivational speaker, a set of siblings and a teen minister. Following thorough background checks, extensive training and ongoing meetings with psychologists and school counselors, these participants called Highland Park High School their new home for the Spring 2017 semester, befriending students and striving to implement positive changes to their lives and the school community.

A special half-hour conversation with participants and experts will immediately follow the premiere for a deeper dive into the topics raised within the episode.

A&E will roll out extensive digital content surrounding Undercover High, including a short-form series touching on very topical issues facing teens and parents today. In addition, the network will make a robust list of resources available to address a variety of pertinent issues relevant to teens raised in the series, both on-air and online. A web-based resource center will be available for viewers here: www.aetv.com/undercoverhighresources

A&E has also partnered with Crisis Text Line, a not-for-profit organization that provides free crisis intervention via SMS message that will be offered across the network's platforms as a resource for viewers. Crisis Text Line provides access to free, 24/7 support and information via the medium people already use and trust: text.

A&E Network created a scholarship fund administered by the Topeka Public Schools Foundation aimed at providing enhanced learning and achievement opportunities for Highland Park High School students. Lucky 8 TV is also donating resources towards a new media center being established in the school district.

Undercover High is produced for A&E Network by Lucky 8 TV, via its subsidiary Learning Tree Productions. Executive producers for Lucky 8 are Gregory Henry, Kimberly Woodard, Jeff Grogan, Kelly McClurkin, Charlie Marquardt and Amy Goodman Kass. Executive producers for A&E Network are Elaine Frontain Bryant, Shelly Tatro, Brad Holcman and Molly Ebinger.

A+E Networks holds worldwide distribution rights for Undercover High."
Do you plan to check out Undercover High? Tell us what you think.