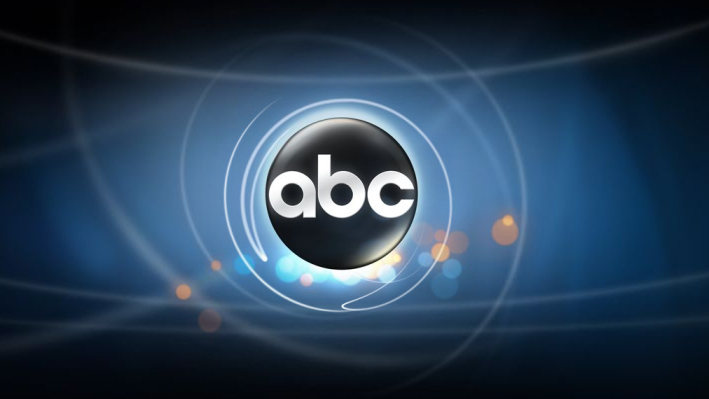 It's back! ABC is officially rebooting the American Idol TV show. The singing competition TV series originally ran on FOX from June 2002 to April of 2016. Kelly Clarkson, Ruben Studdard, Fantasia Barrino, Carrie Underwood, Taylor Hicks, Jordin Sparks, David Cook, Kris Allen, Lee DeWyze, Scotty McCreery, Phillip Phillips, Candice Glover, Caleb Johnson, Nick Fradiani, and Trent Harmon were the winners in the show's first fifteen seasons on FOX.
The first season of American Idol was co-hosted by Ryan Seacrest and Brian Dunkleman. From season two, onward, Seacrest hosted the show, solo. Judges throughout the years included Paula Abdul, Simon Cowell, Randy Jackson, Kara DioGuardi, Ellen DeGeneres, Steven Tyler, Jennifer Lopez, Mariah Carey, Nicki Minaj, Keith Urban, and Harry Connick Jr. Talent has yet to be announced for the ABC revival of American Idol.

Learn more from this ABC press release.
ABC SECURES "AMERICAN IDOL"

GET READY FOR THE RETURN OF AMERICA'S BELOVED SERIES WHERE STARS ARE BORN

ABC is bringing back "American Idol." The network has closed an agreement with producers FremantleMedia North America and 19 Entertainment, a division of CORE Media Group. Together they will revive television's most successful and recognized music competition series for the 2017-2018 season, bringing back the fan-favorite and making more dreams come true. A host and judges will be announced at a later time.

"'American Idol' on ABC…that has a nice ring to it," said Ben Sherwood, co-chairman, Disney Media Networks and president, Disney|ABC. "'Idol' is an entertainment icon, and now it will air where it belongs, in ABC's lineup of addictive fan favorites alongside 'Dancing with the Stars' and 'The Bachelor.' America, get ready for the return of a bigger, bolder and better-than-ever 'Idol'."

"'American Idol' is a pop-culture staple that left the air too soon," said Channing Dungey, president, ABC Entertainment. "ABC is the right home to reignite the fan base. We are thrilled viewers will once again share in these inspiring stories of people realizing their dreams."

Cecile Frot-Coutaz, CEO, FremantleMedia Group, said, "ABC's passion and enthusiasm make them a perfect home for 'American Idol.' We are excited to be partnering with them to discover the next generation of talented artists. It's an irresistible combination that means now is the ideal time to welcome back one of the most successful shows in the history of contemporary television."

"All of the intense speculation surrounding the comeback of 'American Idol' demonstrates just how popular and powerful this brand remains," said Peter Hurwitz, CEO of CORE Media Group. "ABC shares our belief in the enduring value of 'Idol' and will provide us with the perfect new home to showcase the gold standard of singing competition shows."

When "American Idol" debuted in the U.S., the series revolutionized television, pioneering the reality-competition genre and holding an unmatched record for being the highest-rated series for nearly a decade. The series also ushered in second-screen audience participation, being the first to introduce text-based and mobile voting. The "Idol" format has taken on original versions in 55 countries around the world, and "American Idol" itself has played to a worldwide audience of over 460 million across 53 countries.

To date, "American Idol" has earned 67 Emmy nominations and nine wins, including the prestigious Governors Award in 2016, and its talented discoveries have already won 14 Grammys, two Golden Globes and an Academy Award, among numerous other accolades.

"American Idol"'s profound effect on the music industry is far-reaching and continually growing, launching the careers of superstars Kelly Clarkson, Carrie Underwood, Jennifer Hudson, Katharine McPhee, Adam Lambert and Chris Daughtry, among many others. "American Idol" contestants have sold more than 60 million albums, resulting in more than 80 Platinum records and 95 Gold records. Its participants have generated more than 450 Billboard No. 1 hits and sold more than 260 million digital downloads.

"American Idol" has already been a beloved part of the Disney|ABC family, with "The American Idol Experience" taking residence at Disney's Hollywood Studios theme park for five years. The live production featured park guests auditioning for Disney cast members and then performing in front of a live audience. The winner then received a "Dream Ticket" that granted them front-of-the-line privileges at future "American Idol" auditions. An impressive five Disney Dream Ticket contestants made it to the Top 24 in one season alone!

During its 15th season run, "American Idol" won Wednesday's 8 p.m. hour in Total Viewers (11.5 million) and Adults 18-49 (3.0/10). In its Thursday run, the series ran in a near tie with a "Big Bang Theory"-boosted CBS for #1 in the 2-hour slot with Total Viewers (11.1 million) and Adults 18-49 (2.8/10). The 15th season of "American Idol" finished the 2015-16 season among the Top 3 programs on Wednesday night in Total Viewers and Adults 18-49.

"American Idol" is produced by FremantleMedia North America and 19 Entertainment, a division of CORE Media Group. Executive producers include FremantleMedia North America's Trish Kinane and Jennifer Mullin. FremantleMedia International distributes the series worldwide.

[Press release excerpted from the release published by The Futon Critic]
What do you think? Are you a fan of the American Idol TV series? Is ABC reviving it at the right time?