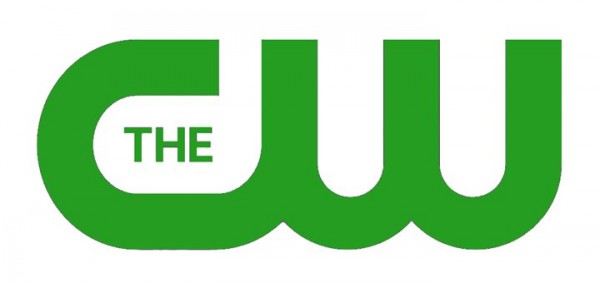 The CW Network and Tough Mudder Inc. have announced they are partnering on a new six-part TV show which will premiere on The CW and CW Seed in 2017. The title and official premiere date are to be determined.
The CW says, "The series will focus on a group of "everyday heroes" who make up a team with the single purpose of coming together to accomplish completing a Tough Mudder" course. Flatbush Pictures and Judd Ehrlich will executive produce with Tough Mudder's Jesse Bull. Ehrlich and his team also produced the Tough Mudder web series Finish Strong.

Get all the dirt in from this CW press release.
THE CW NETWORK AND TOUGH MUDDER TO LAUNCH NEW MULTI-PLATFORM SERIES TO DEBUT ON CW SEED AND THE CW IN 2017

BURBANK, CA/BROOKLYN, NY (October 25, 2016) – The CW Network and Tough Mudder Inc., the leading active lifestyle brand, announced today that they will debut a new multi-platform, six-part series, to debut on CW Seed and The CW in 2017. A title and premiere date will be announced at a later time.

The series will focus on a group of "everyday heroes" who make up a team with the single purpose of coming together to accomplish completing a Tough Mudder. Deemed as "probably the toughest event on the planet," Tough Mudder tests teamwork skills and pushes one's physical abilities and mental grit. Shot in a documentary style, the series will feature the rawness of real human experience and the high-stakes, unscripted drama of each team members' own personal stories as they face different obstacles and fears not only on the course, but also in life.

Episodes one through five will debut on CW Seed, The CW's digital network. The finale will feature the team tackling the course as they look to cross the finish line and will be broadcast on The CW Network.

"Each year we hear hundreds of thousands of participants describe how the challenges of running a Tough Mudder has inspired and helped them overcome personal challenges and fears with the help of fellow Mudders through unbridled camaraderie and teamwork," said Will Dean, Founder and Chief Executive Officer of Tough Mudder, Inc. "Tough Mudder is excited to partner with The CW Network as we continue to expand our brand through a concerted content strategy distributed through unique partnerships, live streaming, and social and digital media platforms. Our visually compelling content and stories told highlight why millions continue to flock to and engage with our brand, making us the leader in the active lifestyle category."

Flatbush Pictures and Judd Ehrlich, the award-winning documentary team behind We Could Be King, the 2014 Emmy Award winner for Outstanding Sports Documentary and recipient of a Grand Clio, will serve as executive producers of the series, along with Jesse Bull of Tough Mudder. Ehrlich and his team also produced the Tough Mudder web series Finish Strong.

For more information about Tough Mudder or to register for a Tough Mudder challenge, visit ToughMudder.com.

About Tough Mudder, Inc.:

Founded in 2010 with the launch of the Tough Mudder event series of 10-12 mile obstacle courses, Tough Mudder Inc. has since grown to become a leading active lifestyle company. The brand includes Tough Mudder Half, an obstacle challenge bringing the thrills of Tough Mudder to a 5-mile course; Mudderella, an obstacle course series created by women for women; Fruit Shoot Mini Mudder, a custom event for children ages 7-12; Toughest Mudder Series, the eight-hour, overnight competition series; World's Toughest Mudder, a grueling 24-hour endurance competition; and an extremely vibrant engaging social and digital destination for leading fitness, nutrition and wellness content delivered across multiple platforms. The Tough Mudder family of brands and online community is united by a commitment to promoting courage, personal accomplishment and teamwork through unconventional, life-changing experiences. With more than 2.5 million participants to date, Tough Mudder Inc. will produce more than 120 events worldwide in 2016 across five continents, including Asia through its partnerships with Seroja and IMG. More than 20 of the world's leading brands are sponsorship and content distribution partners, including Merrell, Old Spice, Shock Top, Cellucor, Volvic, Jeep, Britvic, L'il Critters, US Army, Virgin Active, Olympus, Bosch, Live Stream, The CW and CBS. To join the conversation, follow Tough Mudder on Facebook at facebook.com/toughmudder, on Twitter @ToughMudder, and on Instagram @Tough_Mudder.

About The CW:

THE CW TELEVISION NETWORK, a joint venture between Warner Bros. Entertainment and CBS Corporation, made its debut on September 20, 2006, as America's fifth broadcast network and is the only network specifically targeting viewers ages 18-34, a demographic highly sought after by advertisers. The CW offers a five-night, 10-hour primetime lineup that runs Monday through Friday. In daytime, The CW broadcasts a Monday-through-Friday afternoon block and a five-hour Saturday-morning kids block. For more information, visit www.cwtv.com.

[Press release via The Futon Critic]
What do you think? How do you like the sound of the Tough Mudder TV series? What title would you give it? Will you watch?