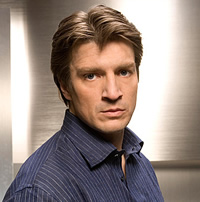 The third time's the charm.
After scheduling the last two episodes of Drive for July 4th, FOX rescheduled them for Friday, July 13th. The network subsequently pulled them entirely but they later said the episodes would be posted online today. True to their word, the final two episodes can be seen here. The first four are available for purchase via Amazon.com
and
iTunes and the last two should be available there soon.
When you're done watching them, be sure to read this article that gives some information on what might have been if the series hadn't been ditched. Stay tuned!