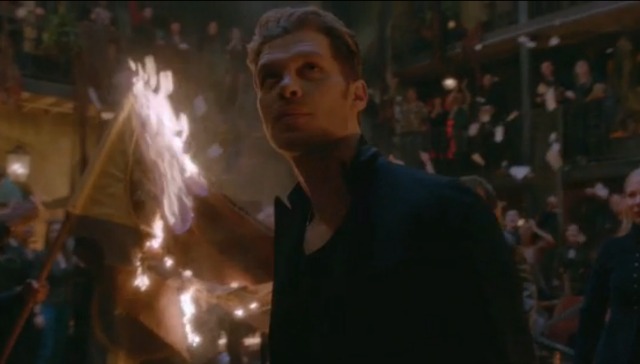 The Originals will return at midseason to CW, and Julie Plec has revealed a bit more about her plans for the fourth season of the series. After the season three finale aired, it was revealed that there would be a time jump between season three and season four.
That fits the plot of the series because Hayley was off on a way to save the Mikaelson family after the events of the finale. Fans of the series know that the prophecy that was at the center of season three came true.
Julie Plec has now revealed that the time jump will be a bit longer than originally teased. She said the following about her plans for season four, according to TV Line:
"When they shifted the air date, it actually gave us the freedom, weirdly, to shift the timeline in our favor so that we could have more time pass in The Originals between seasons than The Vampire Diaries. So we get to add an extra couple years on to our time lapse between seasons. It's actually a good thing. It's positive to not have to worry about being side by side."
An exact premiere date for the fourth season of The Originals has not been released yet. Are you excited for season four of this CW series? Tell us what you think.