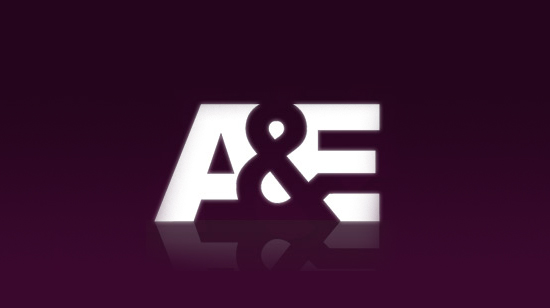 Get ready to look back at pivotal pop culture moments in Cultureshock – a new documentary series coming soon. The series will arrive in 2018.
A&E revealed more about this new series in a press release. Check that out below.
"A&E Network has joined forces with acclaimed filmmaker Morgan Spurlock and his company, Warrior Poets, and Time Inc.'s Entertainment Weekly to produce Cultureshock, an eight-hour original documentary series that looks at the untold stories behind watershed moments in pop culture that have had a lasting impact on our culture, it was announced by Elaine Frontain Bryant, Executive Vice President and Head of Programming for A&E Network.

Each episode of Cultureshock will shed light on the untold stories behind those big, unforgettable moments, helmed by an acclaimed director with the full participation of the key players in the story.  Cultureshock will premiere in 2018.  Initial episodes include:

Comedian W. Kamau Bell (United Shades of America) steps behind the camera to direct a film about how Chris Rock changed the face of comedy with his seminal 1996 comedy special "Bring the Pain."

Brent Hodge (I Am Chris Farley) directs a profile of the cult classic series, Freaks and Geeks, which was cancelled after one season.  Created by Paul Feig and Executive Produced by Judd Apatow, the series launched the careers of James Franco, Seth Rogan, Jason Segel and many other A-list actors.

And, Spurlock (Morgan Spurlock Inside Man) directs a look at the rise of the raw and salacious real-life television theater of tabloid talk shows like The Jerry Springer Show and Geraldo, which laid the groundwork for today's reality television shows.

"There are moments in pop culture that create a lot of buzz, but are largely forgotten.  Then there are those moments that have a truly lasting impact on society.  Cultureshock will shed light on the untold stories behind those big, unforgettable moments.  The stories are truly fascinating and we are excited to team with Morgan and Warrior Poets, Entertainment Weekly and the all-star directors Warrior Poets has assembled for the series," said Frontain Bryant.

"I couldn't be more excited to be making Culture Shock with A&E and Entertainment Weekly," said Morgan Spurlock. "This landmark documentary series will celebrate every facet of popular culture, and with so many amazing stories to tell & share, this first season is just the beginning!"

"With the Cultureshock documentary series, Entertainment Weekly, the premier storyteller in pop culture, brings to the screen the most important and memorable stories that shaped the world of entertainment," said Bruce Gersh, SVP, Strategy and Business Development, Time Inc. "We're thrilled to be partnering with Morgan Spurlock and A&E to showcase these remarkable untold stories through the lens of Entertainment Weekly."

Cultureshock is produced by Warrior Poets in association with Entertainment Weekly. Morgan Spurlock, Jeremy Chilnick and Matthew Galkin are Executive Producers for Warrior Poets. Jess Cagle, Henry Glodblatt, J.J. Miller and Ian Orefice are Executive Producers for Entertainment Weekly. Elaine Frontain Bryant, Shelly Tatro and Brad Abramson are Executive Producers for A&E."
Will you check out Cultureshock? Tell us what you think.