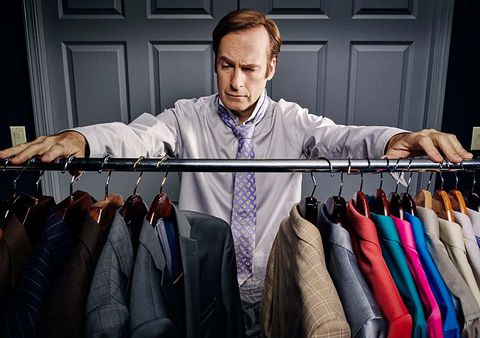 Better Call Saul will return to AMC with its second season later this month, and are new teasers available for the upcoming season.
In an interview with Entertainment Weekly, Peter Gould, one of the creators of the series, spoke about the second season and its connection to Breaking Bad.
It is possible that fans of both series will see an overlap of the timeline for the two series. Gould teased the following:
"You'll see there are some overlaps with these two worlds. This is a prequel and it takes place in the same city. People who paid close attention to Breaking Bad will be very happy right from the first episode of the season. We were so pleased last season that the show was able to stand on its own, but what we're finding is as we go forward, there are just organically some places where these two shows overlap. You may see ideas and even characters that you've seen before. … I would say there's maybe a little bit more than last season. But you really have to keep your eyes peeled."
Gould also teased that Better Call Saul may go beyond the end of Breaking Bad as far as the timeline goes. The end of Breaking Bad's timeline might not be the same as "the story of Saul Goodman/Jimmy McGill/Gene."
For fans wanting to know more about what to expect out of season two, Gould teased the theme for the upcoming season, as well. He said:
"Season 2 is all about what people are willing to do for the things that they care about. What does that show about you? What gets to your heart? And along with that, how far are you willing to go for the things that you care about personally, and what is that going to mean to everybody else? That theme certainly is a big part of Jimmy's world, and one of the things that we had clarify for ourselves at the beginning of the season is what Jimmy really cares about at the beginning of season 2."
Are you excited for the return of Better Call Saul? The series will return to AMC on February 15. Tell us what you think.