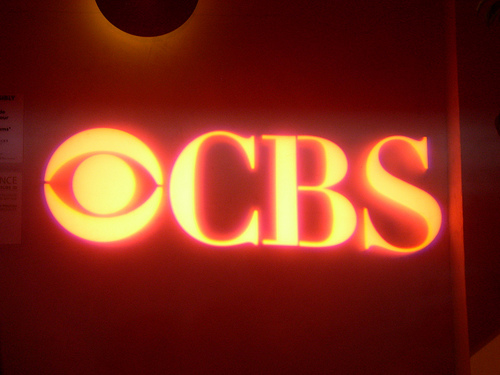 But will you be there for me?  Matt LeBlanc is set to star in the CBS comedy TV show pilot, I'm Not Your Friend, directed by James Burrows. All the Friends cast reunion  stories of the last month or so have come out of NBC's tribute to the acclaimed sitcom director, in which the casts of many beloved shows reunite to pay tribute to this star from the other side of the camera.
That '70s Show's Jeff and Jackie Filgo reportedly wrote I'm Not Your Friend on spec, while developing two other comedies. When Matt LeBlanc got involved, so did Burrows. In this new pilot, LeBlanc's character learns the day-to-day of parenting when his wife returns to the workforce. Update 5/13/2016: CBS has ordered the show to series with a new title: Man with a Plan.

Deadline's Nellie Andreeva got the exclusive on this story. Here are more details from her report:
Not all deals are being hammered out but I've learned that the project is getting a pilot order at CBS. Additionally, I hear the pact includes a 13-episode guarantee to LeBlanc, indicating that the network is high on the project for a potential series order. (CBS called that a series commitment to LeBlanc.)

The comedy, titled I'm Not Your Friend, stars LeBlanc as a contractor who learns that raising his kids is more challenging than expected when his wife goes back to work. LeBlanc is executive producing with Jeff and Jackie Filgo and 3 Arts Entertainment's Michael Rotenberg and Troy Zien.
During the TCA winter press tour, Showtime confirmed that the fifth season of LeBlanc's comedy, Episodes, might be the final season. Read about it, here.
Last week, we reported that LeBlanc has recently signed on to the revamped Top Gear, and will cohost that TV series with Chris Evans.
Does the CBS commissary have a foosball table? If the network orders I'm Not Your Friend to series, it will put LeBlanc back in the vicinity of his Friends co-star, Matthew Perry. Perry stars in the CBS remake of The Odd Couple. The second season of The Odd Couple premieres Thursday, April 7, 2016, at 8:30pm ET/PT.
What do you think? Do you like the sound of the I'm Not Your Friend TV show? Is the title a little too clever with LeBlanc in the lead, or is it just right? If CBS orders an I'm Not Your Friend TV series, do you think you'll check it out?