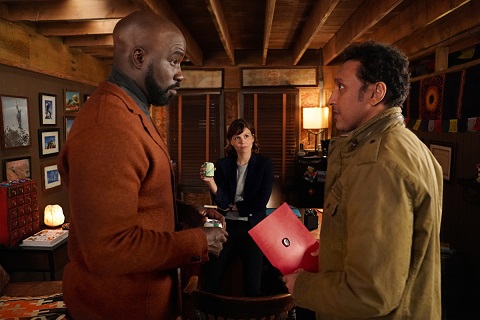 "You're in way over your head." CBS just released a first look at their new TV show, Evil.
The psychological drama "examines the origins of evil along the dividing line between science and religion." Mike Colter, Katja Herbers, Aasif Mandvi, Michael Emerson, and Brooklyn Shuck star.
Evil is slated to debut on CBS during the 2019-20 season.
Take a first look below:
What do you think? Are you a fan of psychological dramas? Will you watch Evil?