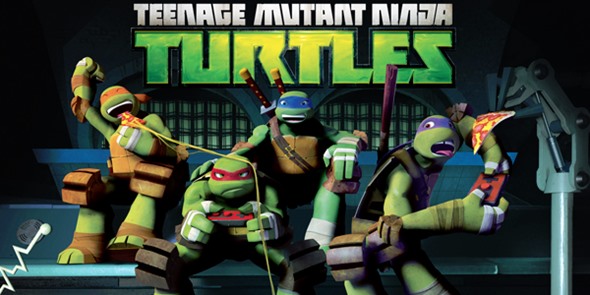 The Teenage Mutant Ninja Turtles currently air their latest animated series on Nickelodeon, but fans of the series might not know that one of the voice actors on the new series also voice a character on the original animated series.
He just did not voice the same character. Twenty-five years passed between the premiere of the first cartoon and today, and Rob Paulsen is in the middle of it all again.
On the original series, he voiced Raphael. However, for the new series, he is bringing Donatello to life. The two characters are very different, but he was willing to take on the challenge.
According to The Hollywood Reporter, he spoke about his role in the franchise. He said:
"Being the original character on any show biz enterprise … is a cool thing. We were there when it was a clean sheet of a paper. Then, 25 years later, to get another crack at it … is a cool thing in its own way, so it's pretty difficult to choose. They both have their incredibly wonderful aspects."
As for the series and the longevity of the Teenage Mutant Ninja Turtles, Paulsen said, "I think The Turtles have had more staying power, and it's arguably as big now as it's ever been."
Do you agree? Are you a fan of the Teenage Mutant Ninja Turtles? Tell us what you think.